Banquet Room - Small
banquet
Banquet Room - Small PENSÉE・MIMOSA・COSMOS・CAMÉLIA
1F
Banquet Room - Small
PENSÉE・MIMOSA・
COSMOS・CAMÉLIA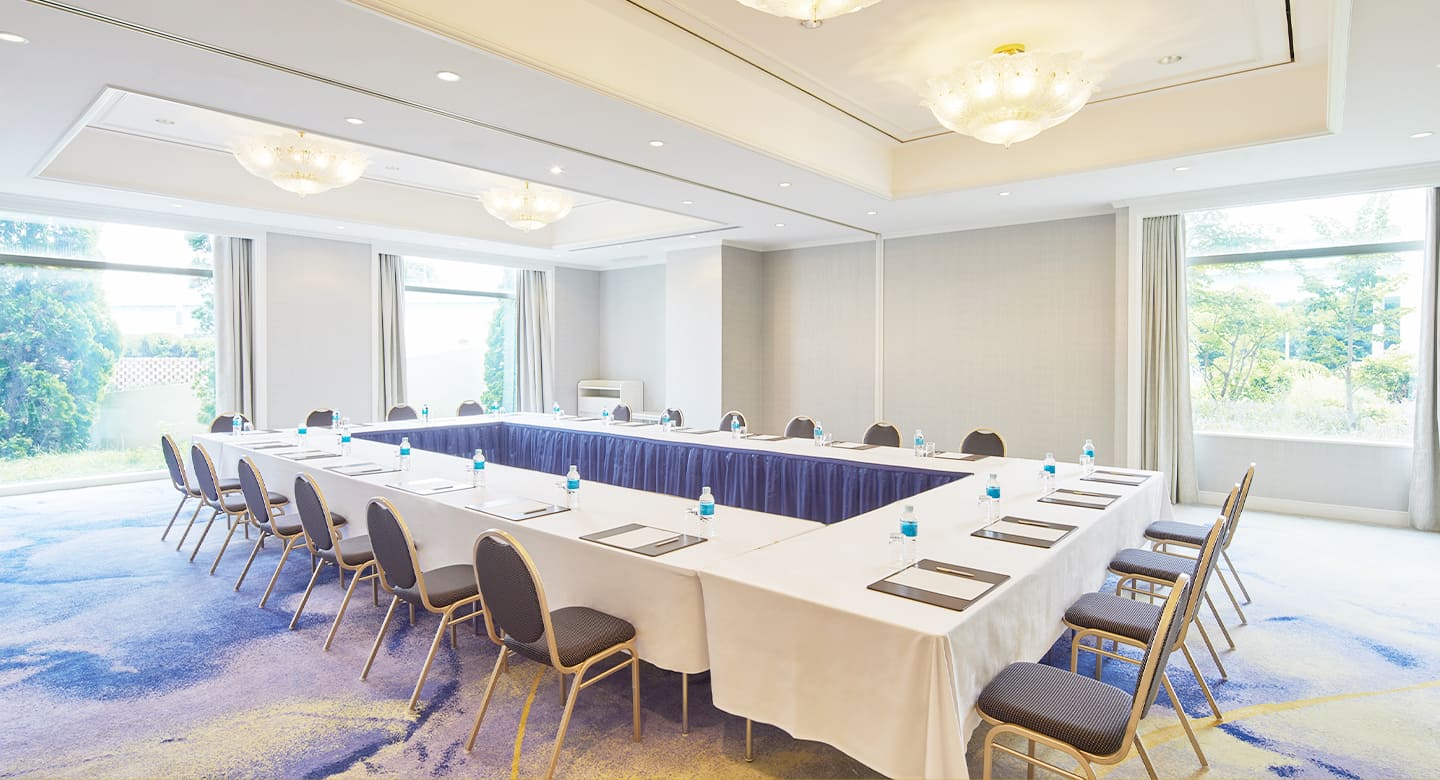 PENSÉE
A small, elegant, and bright banquet room.
This quiet and calm space can be used for all kinds of conferences, as well as a waiting room.
SAMPLE LAYOUT
*The layout considers social distancing.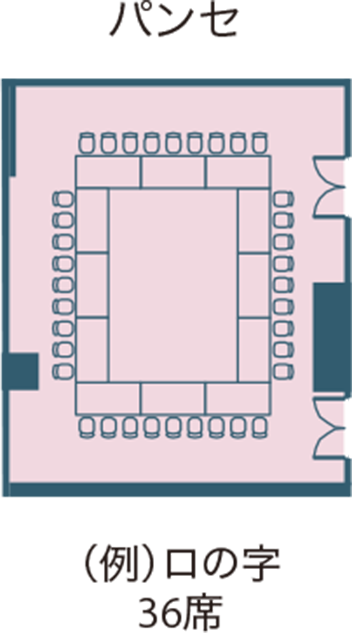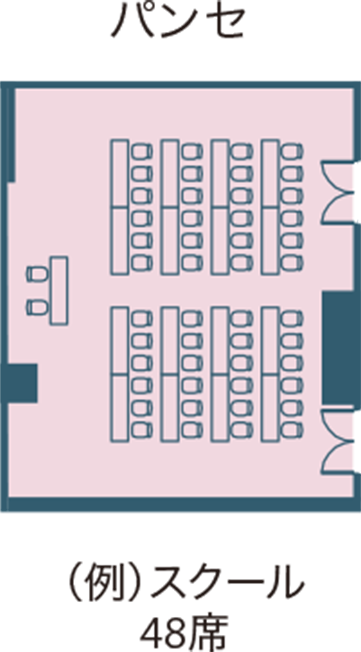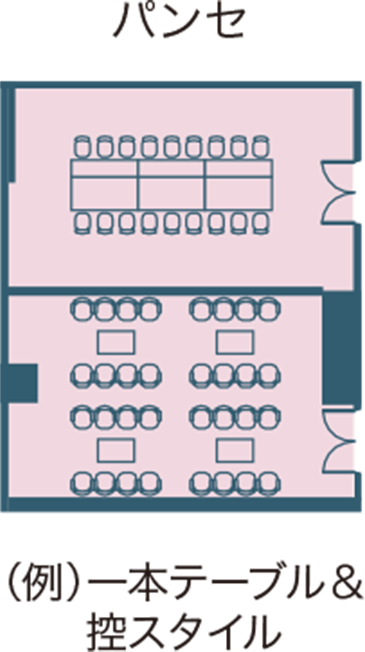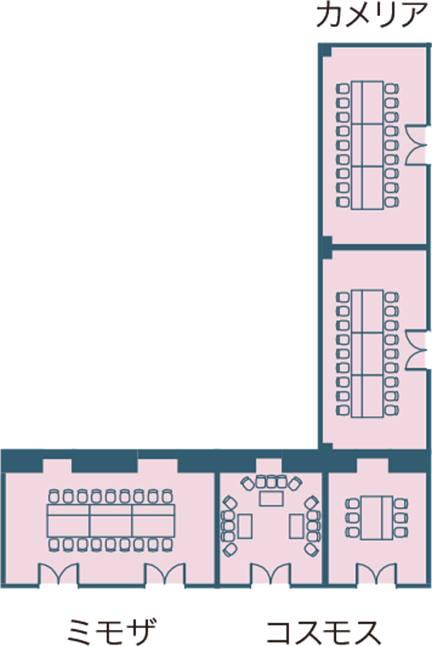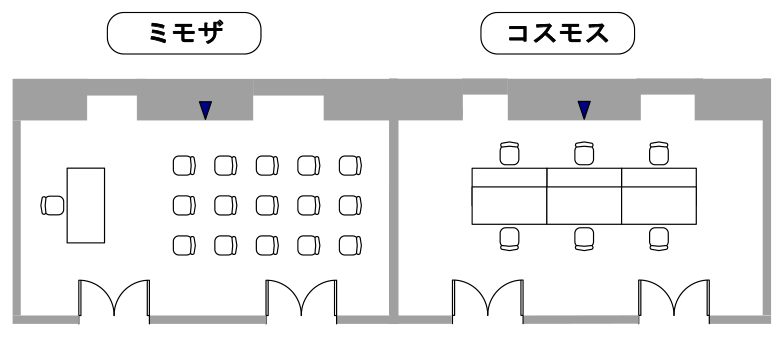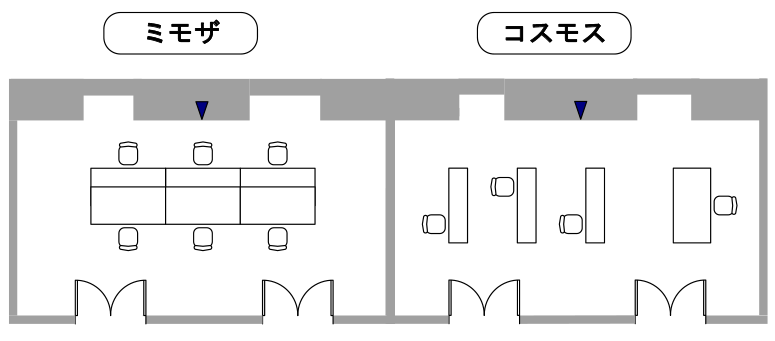 EQUIPMENT COMPARISON CHART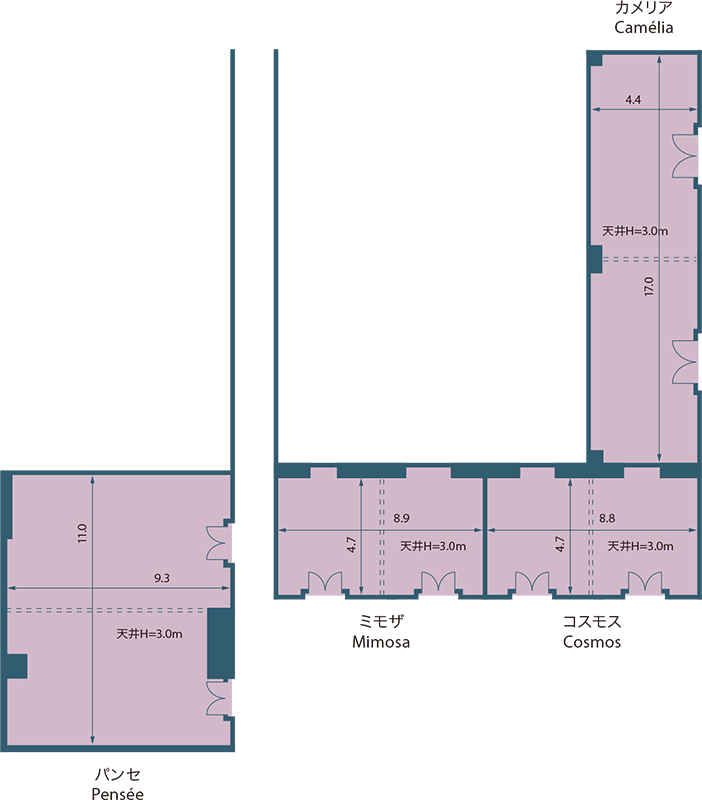 *The occupancy limit considers social distancing.
*Please browse through horizontal scrolling.
Effective Area
Ceiling height
Maximum Capacity
m2
m
School
Theater
Square
Style
U-Style
Pensée
102
3
24
30~40
16~24
12~18
Mimosa
43
3
6
15
8
8
Cosmos
43
3
6
15
8
8
Camélia
76
3
14
30
18
18
*It can be divided into two in all venues.
*There is no permanent sound equipment in the 1F small banquet hall.
If you are using a microphone, etc., you will need to prepare temporary equipment.