Sushi Tamakagari
Tempura Tamagoromo
RESTAURANT & BAR
Breakfast
Lunch
Teatime
Dinner
Private room
Sushi Tamakagari Tempura Tamagoromo
Sushi in the sky and olive oil tempura
A restaurant in the sky with a full view of the brilliance of Tokyo Bay and the night view of the Odaiba area.
Collaboration of ingredients purchased at the head chef's discretion, and the techniques of the chef.
You can enjoy authentic Edo-style sushi and a new kind of tempura that is fried in olive oil.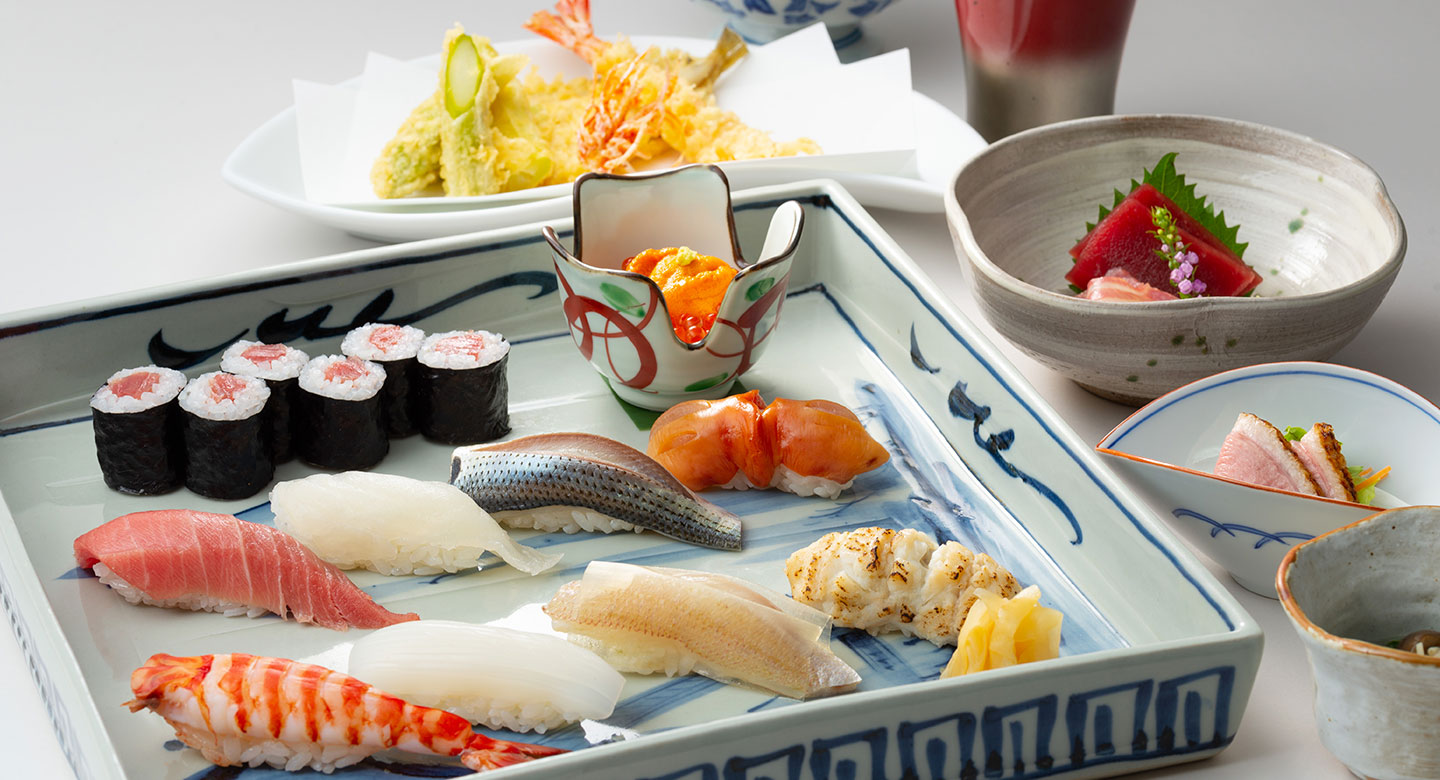 POINT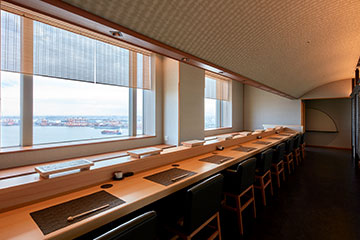 Enjoy the magnificentscenery and time
In the same restaurant, different scenery will be seen depending on where you are seated. In the counter seats, the moments that pass are also different.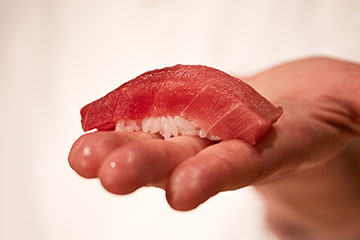 Once-in-a-lifetime encounter
We go to the market and then carefully prepare handpicked ingredients, taking great care in holding them in a consistent manner.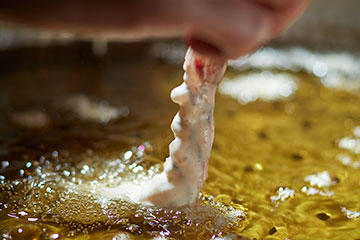 Learning from the past
Our restaurant uses extra virgin olive oil to serve an unprecedented kind of tempura. Enjoy the skills of the chefs through the taste, as well as the aroma and texture of the food.
lunch

LUNCH

Please enjoy Edomae sushi and Olive tempura, which you can buy and hold only the ingredients that are convincing with the chef's connoisseur.

dinner

DINNER

The carefully selected materials that can be enjoyed in each season are shined with the technique of Itamae. You can spend a special time with the spectacular view of Tokyo Bay that changes from the evening view to the night view.

TAKE OUT MENU

TAKE OUT MENU

We have prepared a takeaway menu where you can enjoy authentic Edomae sushi and tempura fried in a new sense of Olive oil at home.

breakfast

BREAKFAST

Edo-style Morning Sushi
The only restaurant where you can enjoy breakfast sushi on the top floor of the hotel. Enjoy it with the morning sunrise in Odaiba.

Price: ¥3,500
Business Hours: 7:00-10:00
INFORMATION
Restaurant
Sushi Tamakagari Tempura Tamagoromo
Genre
Japanese food,Sushi,Tempura
Business Hours

Breakfast

7:00 - 10:00

Lunch

11:30 - 14:30 (L.O.)

Dinner

Weekdays & Sundays 17:30 - 20:30 (L.O.)
Saturdays and December. 22 17:30-21:00 (L.O.)
December. 23-25, December. 31-January. 2 17:00-21:00(L.O.)
January 3, 17:00 - 20:30 (L.O.)

Floor / Seats
30F / 55seats(2 private rooms)
All seats non-smoking
Phone Number
+81-3-6457-1930
Average Budget
(Per Person)
Lunch ¥5,000 /
Dinner ¥15,000
Credit Card
Mobile
(QR code)
Payments
Dress Code
We ask guests to refrain from visiting the restaurant in tank tops and flip-flops.
Others
* Taxes and service charge are included in the prices listed.
* We do not accept JAL coupons or travel vouchers.
LIST