The Bar & Lounge
RESTAURANT & BAR
Breakfast
Lunch
Teatime
Dinner
Private room
Intoxicating night views that flow with the passage of time
As a more luxurious space with a panorama of the night view of Tokyo,
you can use it in a variety of occasions,
in addition to some relaxing time alone and spending time with your loved ones.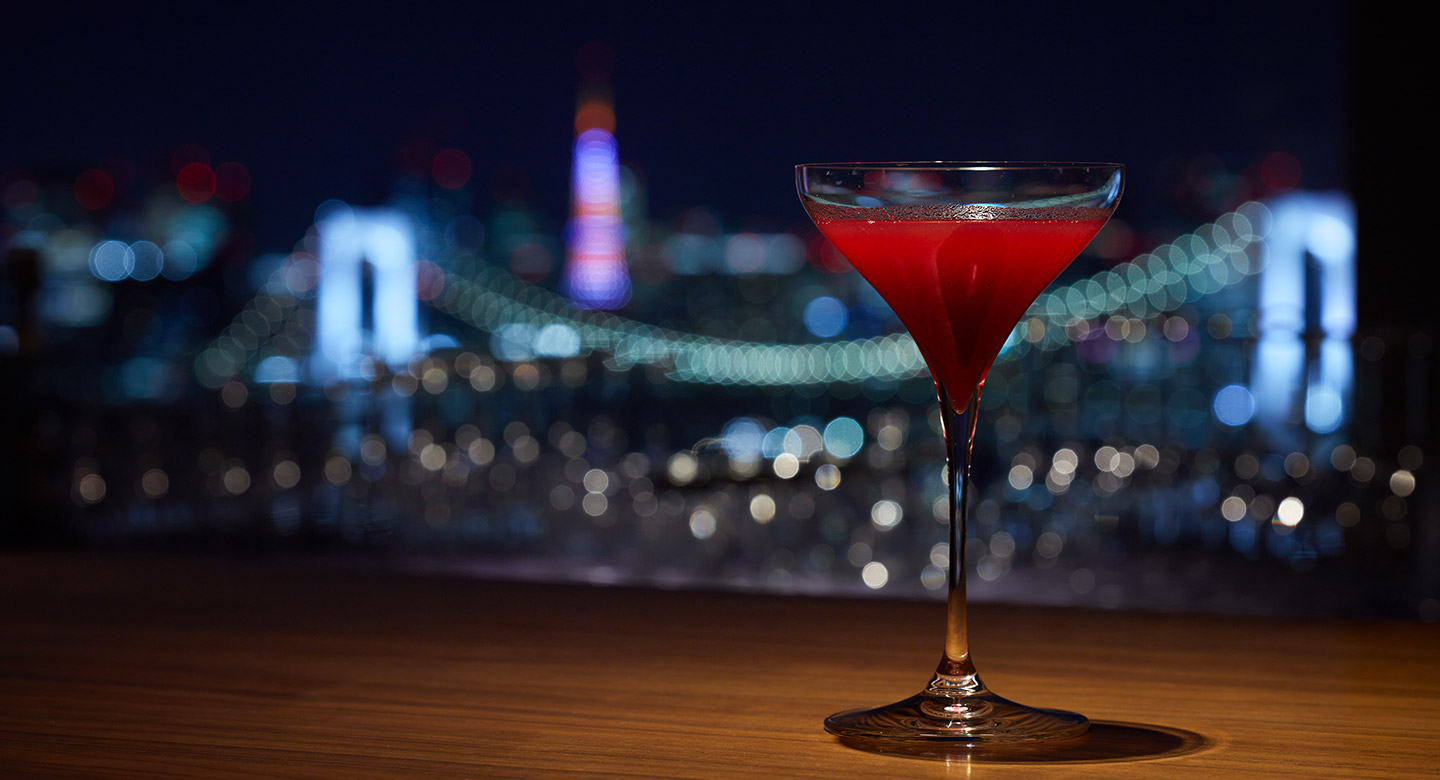 POINT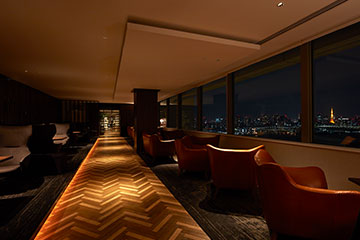 Luxurious spacewhere the night viewof the city center can be seen
The landscape facing the window is the sparkling view of Odaiba and Tokyo Bay area as seen from 100 meters above the ground.
Have a luxurious time tilting your glass to a night view that looks like a painting.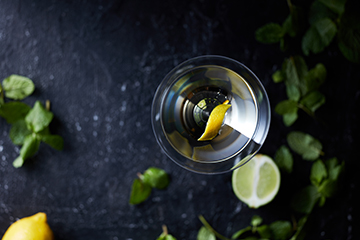 A number of cocktails that willmake you feel the seasons
We offer original cocktails made with seasonal fruits, not to mention standard cocktails.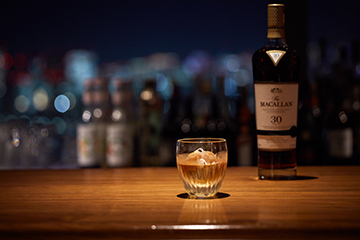 Taste carefully selected sake
Beginning with domestic whiskies, we have a selection of famous sake from each country that were selected by the bartenders.
Please spend a special time with the night view from the top floor.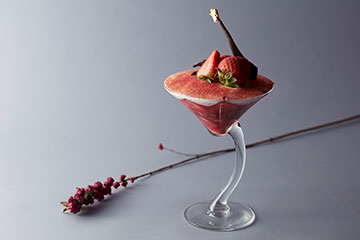 Adult dessert - parfait to end a meal in the sky
A perfect ""dessert for adults"" after enjoying meals and alcohol.
It is a dish that reproduces a cocktail in the form of a parfait, as in addition to using alcohol in making the cream, it is also served in a cocktail glass.
Bar time

BAR TIME

At the counter seats where you can enjoy your time alone, and at the spacious lounge seats, you can enjoy the world's famous sake and rare sake along with the night view of Tokyo.
INFORMATION
Restaurant
The Bar & Lounge
Genre
Bar
Business Hours
Weekdays & Sundays 17:30-22:00 (L.O.)
Saturdays and December. 22 17:30-23:00 (L.O.)
December. 23-25, December. 31-January. 2 17:00-23:00 (L.O.)
January 3, 17:00 - 22:00 (L.O.)
Floor / Seats
30F / 11 counter seats 32 lounge seats (no private rooms)
Phone Number
Tel: +81-3-5500-4550
Restaurant reservation 10:00~18:00

Average Budget
(Per Person)
Bar time ¥5,600 -
Credit Card
Mobile
(QR code)
Payments
Electronic
Money
Dress Code
We ask guests to refrain from visiting the restaurant in tank tops and flip-flops.
Others
* Taxes and service charge are included in the prices listed.
* During bar time, the counter is only available to customers 20 years of age or older.
LIST