FAQ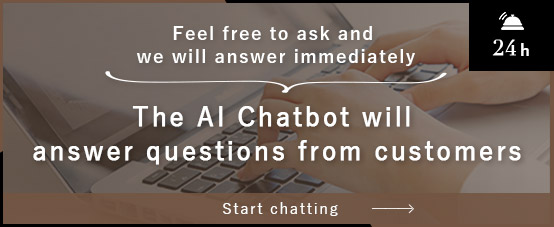 Answers to frequently asked questions.
If you have any questions that do not fall under the following, please contact us through the inquiry page.
Accommodations
Is there any hotel policies or accommodation/F & B fees for children?

■Accommodation
- Infants under 7 years old are allowed to share existing bed with adults in free of charge.
- 7 year old child or over, or any children request for extra bed are applied for the same fee as an adult.

■Food & Beverage
- Breakfast … free for under 4 years/ JPY1,200 for 4-6 years / JPY2,000 for 7-12 years old.
- Lunch Buffet s … free for under 4 years/ JPY1,300 for 4-6 years / JPY2,000 for 7-12 years old
- Dinner Buffet … free for under 4 years/ JPY2,000 for 4-6 years / JPY3,000 for 7-12 years old
■Fitness & Swimming Pool
- Fitness and in-door swimming pool are restricted to use by only guest over 16 years old

Are pets allowed?

Pets are not allowed unless they are licensed service animals.

Do you have adjoining rooms?

Yes however, availability is not guaranteed until arrival at the hotel, unless rate plan is especially for inter-connecting rooms(i.e. Connecting Family Room)

What is your cancellation/deposit policy?

Basic hotel policy is as follows;
1. Cancellation received within 1 day prior to arrival date … 20% of 1st night charge.
2. Cancellation received on arrival date … 80% of 1st night charge.
3. No-Show … 100% of 1st night charge However, it may differ in rate plan or booking channels (i.e. Travel Agency, online booking) from above condition. Please refer to your confirmation sheet or hotel voucher for clarification.

Can I ship a package to the Hotel and pick it up when I get there?

We can receive your packages and hold them for you free of charge, but we only accept packages 2 days prior to your arrival, please make sure your packages are delivered no earlier than that.

ADDRESS:

2-6-1, Daiba, Minato-ku, Tokyo 135-8701 Japan Hotel Grand Nikko Tokyo Daiba
TEL: 81(3)5500-6711
*Include the name in ENGLISH under which you made your reservation and your arrival date.

Will your rooms allow rollaway beds? Is there an extra charge?

The rooms will not allow rollaway beds.

May any rollaway or extra beds be arranged? Is there an extra charge?

No additional rollaway / extra beds may not be arranged in free of charge.

Do you have free rental goods which I can use in the guest room?

We have trouser presses, humidifying air purifiers, desk lamps, CD/MD players, read-only BD/DVD players, thermometers, cooling pads, can openers, children's play mats, and more available. We do provide software, such as DVDs or CDs. (Please note that there are limited quantities of rental items.)

Please ask room service should you wish to use a rental item.

What other guest supplies/amenities in room Is there an extra charge?

Variety of room amenities/supplies are available and they are in free of charge.
Some items are limited innumbers

Are cribs or bed guards available at the hotel?

Yes, A crib or bed guard can be arranged at the time of your reservation.

They are in free of charge.

Kindly note that they are limited to child / infant for use as below, due to safety reasons;

Crib

baby under 10 months only ( Children not yet able to stand by themselves ) 

Bed guards

between 18 months and 5 years old

Do you offer room service?

Yes, We offer room service from 6 am to 1 am.

How much do you charge for Wi-Fi access?

Wi-Fi access is complimentary for all guests.

Is early check-in or late check-out possible?

We always do our best to accommodate early check-in and late check-out request,however these Will be honored on an availability basis.

Early check-in and later checkout are available for the following extra fees.

Early check-in

before 9:00 1 night charge / 9:00 – 12:00 50% / 12:00 – 15:00 30% 

Late check-out

12:00 – 15:00 30% / 15:00 – 18:00 50% / after 18: 00 100% of room charge

What is check in/check out time?

Regular Check-in time is at 3pm. Regular Check-out time is at noon.
It differs depending on the plans you choose.
If you arrive early, or need to depart late, our Bell staff will be able to store your luggage free of charge.
Dining&Entertainment
Which restaurants serve breakfast?

We serve Japanese and Western breakfast in the hotel.
Please see here for more information.

* The breakfast venue may change depending on the day.
* We do not accept reservations for breakfast. Thank you for your understanding.

Is there a dress code for the restaurants?

Please refrain from wearing sandals or shorts to The Grill on 30th and the teppan-yaki restaurant Icho.
Other restaurants and bars do not have dress code restrictions. Please feel free to come in casual clothing.
However, we ask that guests refrain from wearing clothing inappropriate for public spaces, such as pajamas or room slippers.

How can I make tour and travel arrangements?

Our Concierge can assist you.

Is there concierge service?

Are there any restaurants at the hotel?

Yes, we have several restaurants in our hotel.
Facilities&Services
Do you have facilities for disabled travelers?

Yes, we have barrier-free rooms (deluxe twin *non-smoking only). Please ask the reservation staff when making reservations. When emaking a reservation online, please book a deluxe twin and contact the reservation staff. There is an accessible restroom in the public space as well. Please ask the hotel staff for more information.

Is there an ATM nearby?

There is an ATM open 24 hours a day on the first floor of Aqua City Odaiba, a nearby commercial facility.
About 6 minutes walk
- Mitsubishi UFJ Bank(MUFG Bank) ATM Corner
- SEVEN BANK ATM

Where can I exchange foreign currency?

Yes, There is a foreign currency exchange machine in the main lobby on the 2nd floor. (USD/EUR/CNY/GBP/AUD/HKD/CAD/SGD/CHF/TWD/KRW/THB)

Is there a convenience store nearby?

There is a 24-hour convenience store in a nearby commercial facility.
LAWSON Aqua City Odaiba Store About 6 minutes walk (400m)
FamilyMart DECKS Tokyo Beach About 7 minutes walk(500m)

Are there any self-laundry facilities in the hotel?

There are not any self-laundry facilities in our hotel. But we have laundry service.

Do you have a fitness center?

There is a members-only fitness club on the 3rd floor of the Atrium.
Overnight guests may use the facility for a fee (¥1,100).
Transportation&Parking
Is there car parking?

Yes, we have a parking lot with a capacity of about 374 cars in the second basement.

Do you offer free shuttle service from the airport?

We do not offer free shuttle service.

How do I get to the hotel?

Directions can be found on our access page.
GRAND NIKKO TOKYO DAIBA
2-6-1, Daiba, Minato-ku,
Tokyo 135-8701, Japan
Tel:+81-3-5500-6711
(10:00~18:00)