2-3F
Atrium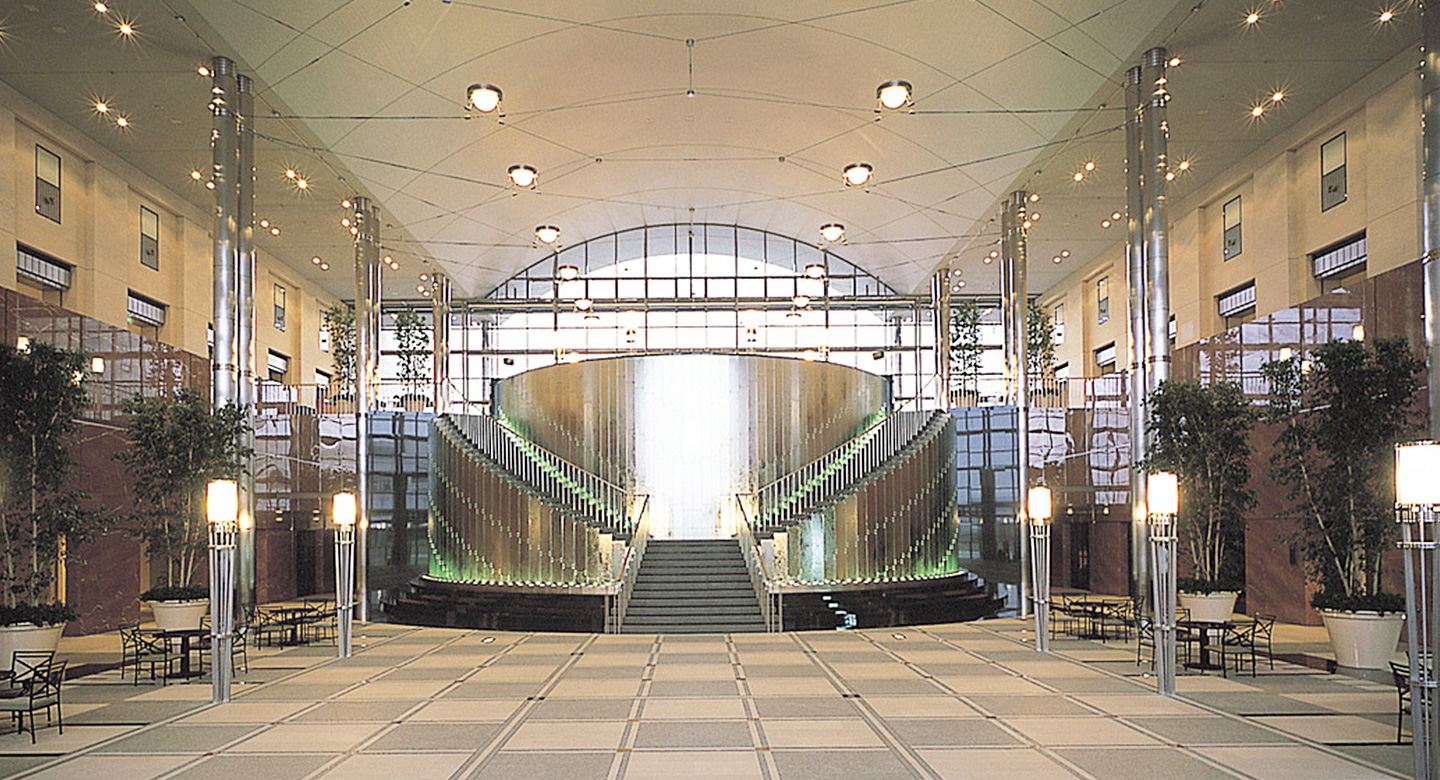 The atrium is an open space with a two-story atrium,
designed in a contemporary fashion,
with the image of the streets of European plazas in mind.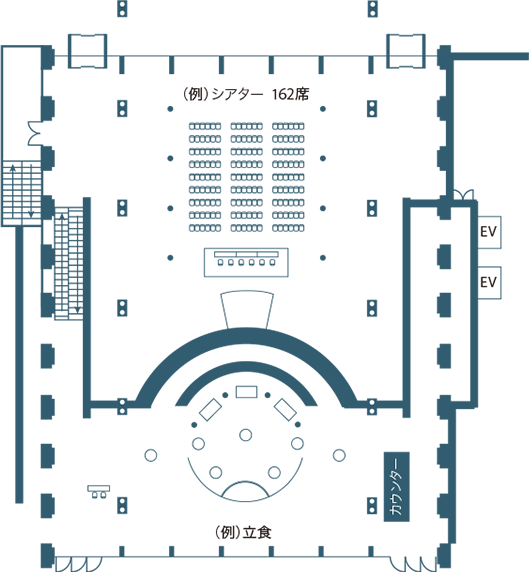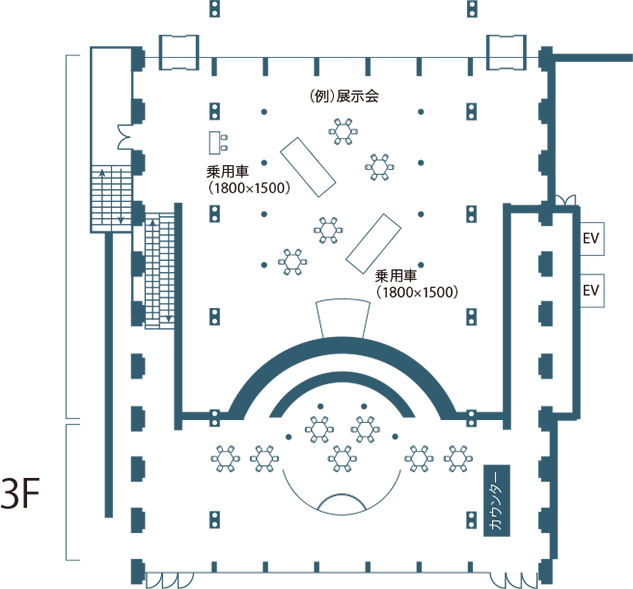 EQUIPMENT COMPARISON CHART
*Please browse through horizontal scrolling.
Effective area
Ceiling height
Maximum capacity
m2
m
Dinner
Stand-up Party
School
Theater
Atrium
Please consult us about how to use it.