The Lobby Cafe
RESTAURANT & BAR
Breakfast
Lunch
Teatime
Dinner
Private room
Space where you can feel
the refreshing wind and light,
and the sense of space and
comfort of Tokyo's Odaiba...
A lobby lounge with a new design that adds modernity to the classical style.
Enjoy a relaxing moment with afternoon tea sets
and sweets that will make you feel the changing of the four seasons.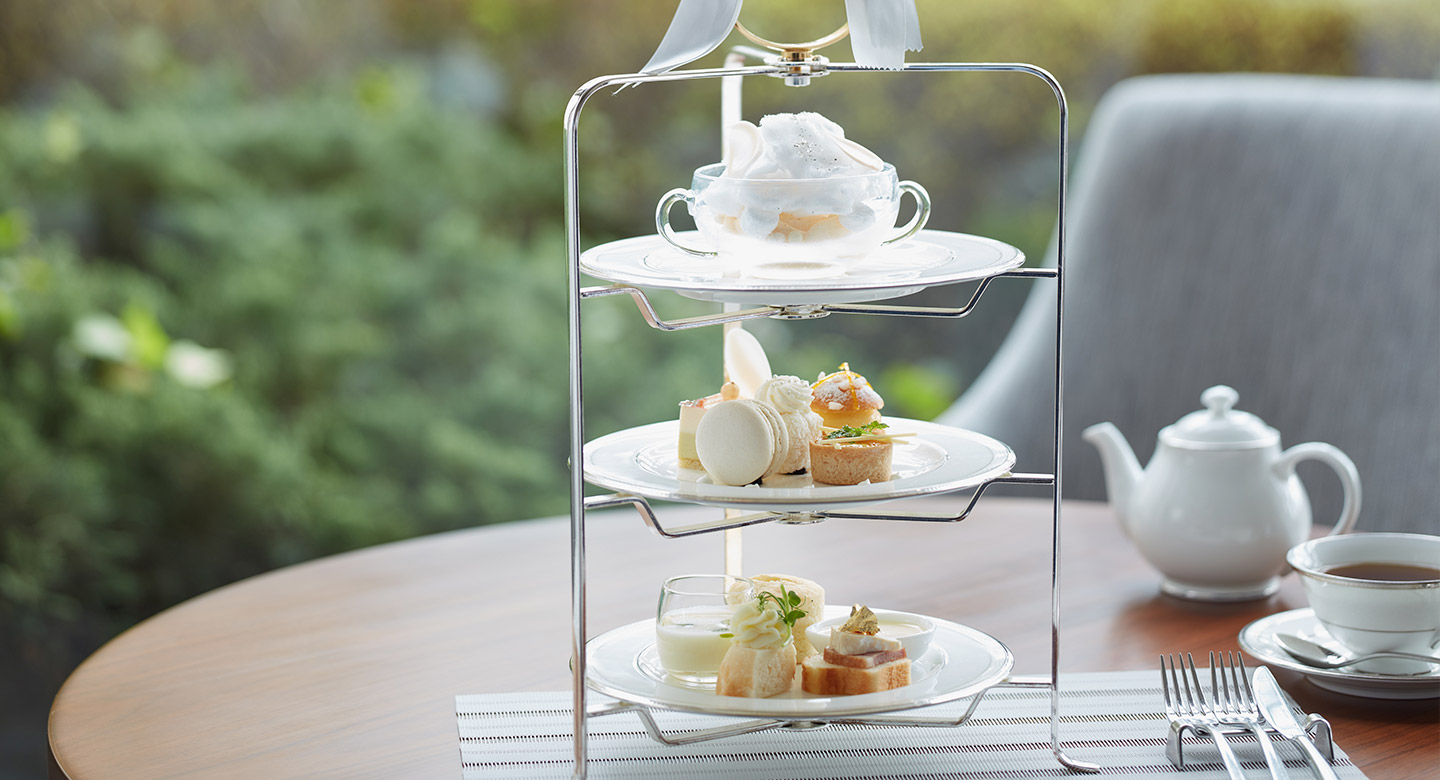 POINT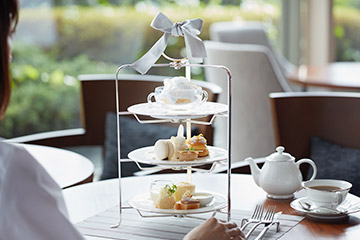 Afternoon tea setthe theme of "colors"
With the theme of "colors" inspired by Rainbow Birdge that is visible from the hotel, you can enjoy the afternoon tea set that will make you feel the changing of the four seasons.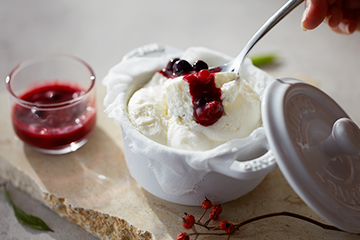 The pâtissier's specialty -sweets unique to the season
We offer sweets, including the pâtissier's exquisite cakes that will let you enjoy the seasons with your five senses through their color, texture and other elements, as well as colorful parfaits that express colors through seasonal fruits.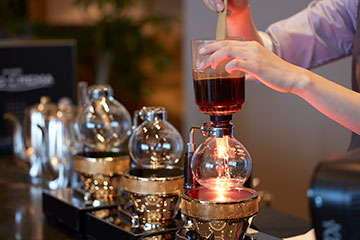 A luxurious time withthe fragrant fresh aromaof carefully brewed coffee
The premium coffee with a delicate and mild taste that is brewed using a siphon, and the Cold Crema Coffee characterized by a gentle taste that suppresses the unfavorable taste and astringency will create a luxurious and pleasant coffee time.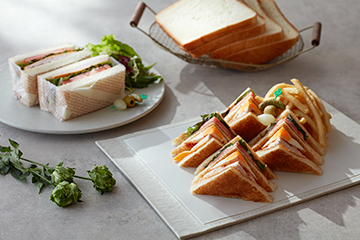 Sandwiches madefrom hotel-originalluxury breads
With the sincerity of the bakery chef, who wants to make the people who eat happy, you can enjoy not only sandwiches made with special breads made with particular attention to ingredients and manufacturing methods, but also light meals such as curry and pasta.
A sense of spaceand relaxation createdby the refreshing breeze and light
A pleasant cafe space with sunlight pouring from the large windows on the lobby's atrium.
Enjoy a luxurious time in a relaxing cafe with a sense of space created by the refreshing breeze and light unique to Odaiba.
Lunch & dinner

LUNCH&DINNER

In addition to sandwiches made with special bread, you can also enjoy casual menus such as pasta and curry.

tea time

TEA TIME

Inspired by the symbol of Odaiba, the Rainbow Bridge, which you can see from the hotel, you can enjoy afternoon tea with the theme of "color" and a variety of colorful hotel-made cakes that are particular to the pastry chef.
INFORMATION
Restaurant
The Lobby Cafe
Genre
Cafe,Cake,Sweets
Business Hours
Weekdays 11:00 - 18:30
Sunday, Sundays and holidays 10:00 - 18:30
December 31 and January 1, 10:00 - 21:00
*The light meal menu is served from 11:30 on weekdays and from 11:00 on Saturdays, Sundays and holidays.
*Afternoon tea sets are served from 13:00.
Floor / Seats
2F / 136seats
[Non-smoking]
Phone Number
Tel: +81-3-5500-4550
Restaurant reservation 10:00~18:00

Average Budget
(Per Person)
¥1,100 - ¥3,000
Credit Card
Mobile
(QR code)
Payments
Electronic
Money
Dress Code
We ask guests to refrain from visiting the restaurant in tank tops and flip-flops.
Others
* Taxes and service charge are included in the prices listed.
LIST