Banquet Room - High Floor GINGA
29F
Banquet Room - High Floor
GINGA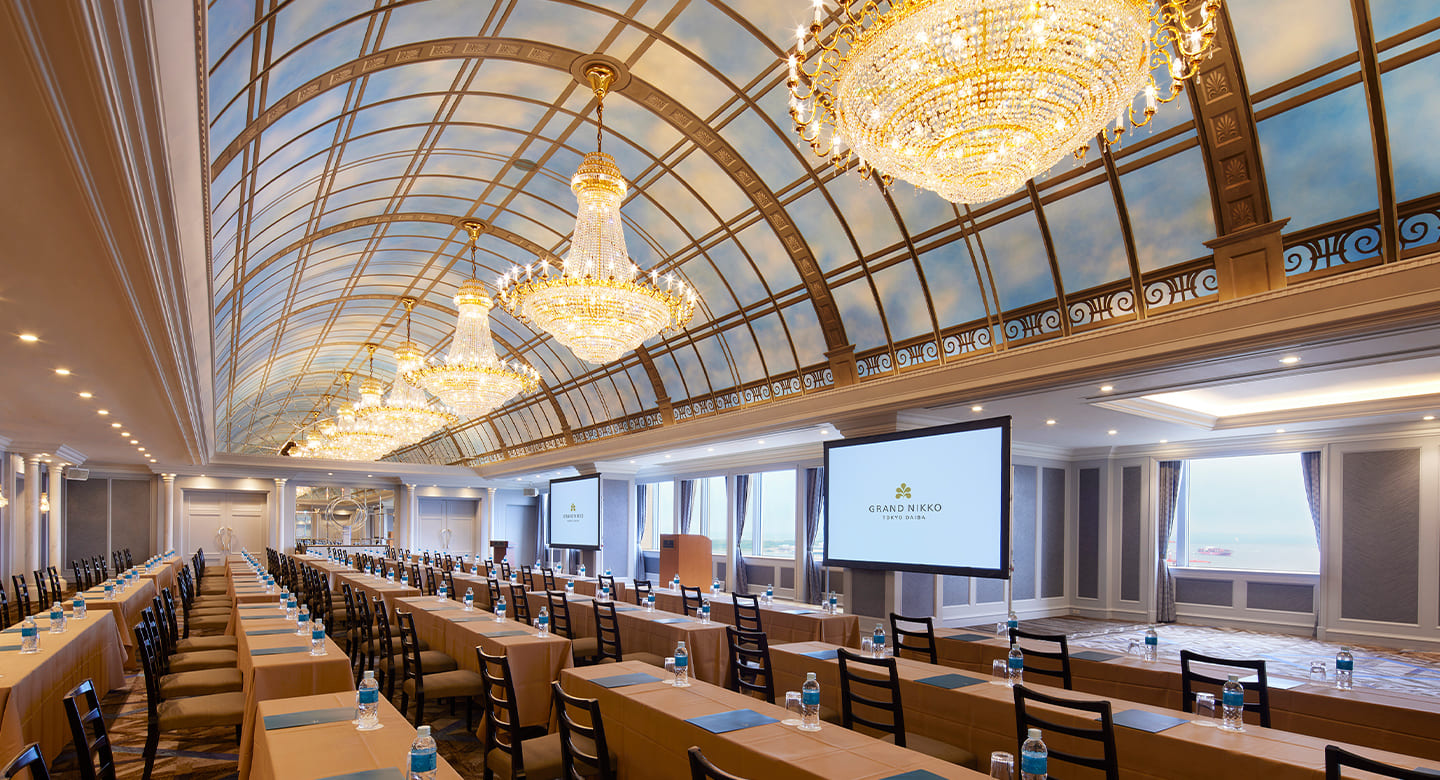 Ginga, the largest high-rise banquet hall in the city,
features impressive crystal chandeliers and a ceiling designed inspired by Paris Expo architecture.
The ceiling, painted with blue skies visible beyond the iron framework,
and the view from the wall-to-wall windows create a sense of openness.
This venue is perfect for lavish dinners or parties.
SAMPLE LAYOUT
*The layout considers social distancing.
Round table for 6 people x 5 tables

60 seats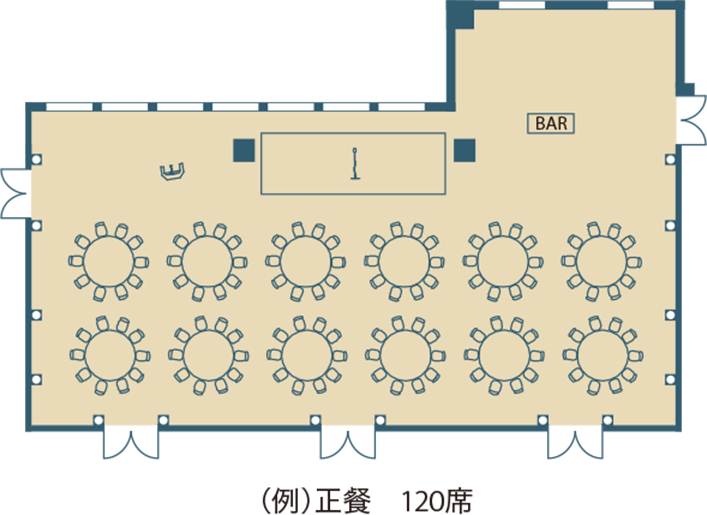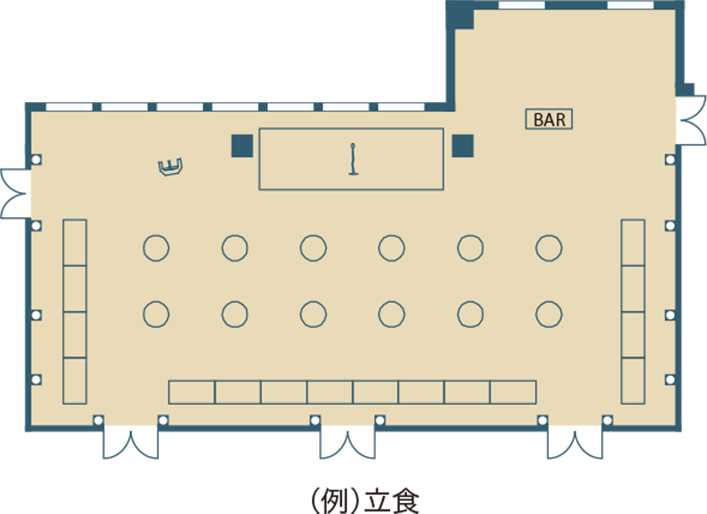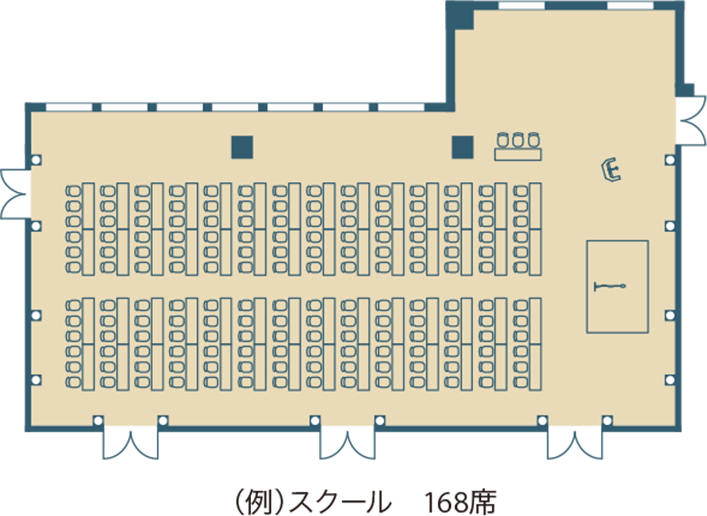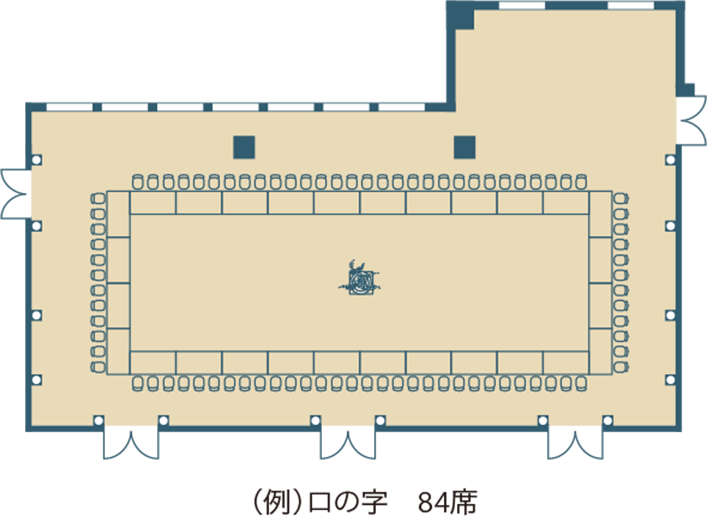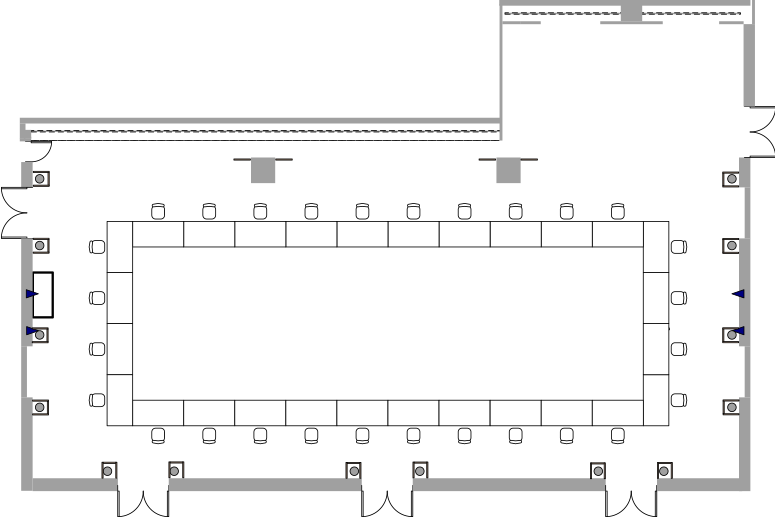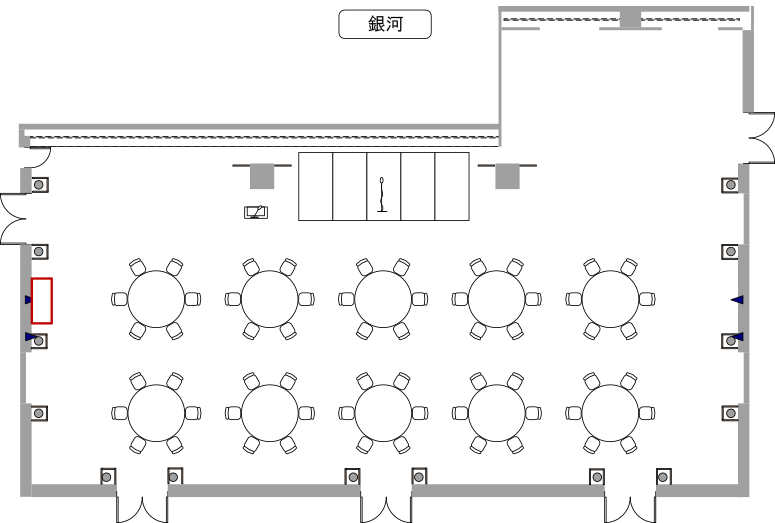 EQUIPMENT COMPARISON CHART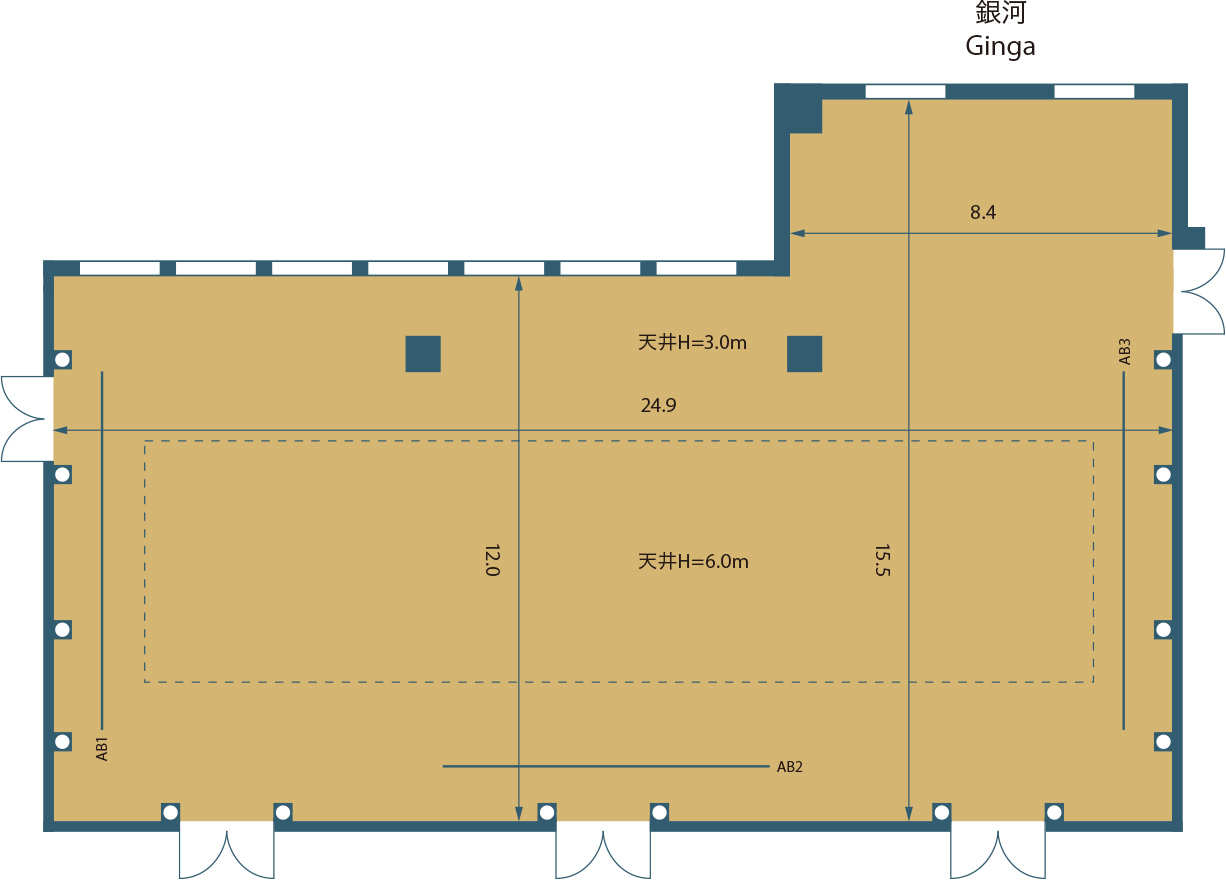 *The occupancy limit considers social distancing.
*Please browse through horizontal scrolling.
Effective area
Ceiling height
Maximum number of people
m2
m
Dinner
(1 table for 6 people)
Buffet
School
Theater
Square
Style
U-Style
Ginga
337
3
60
80
54(front and back 1.5M)
80
36
30