Banquet Room - Medium
banquet
Banquet Room - Medium VENDÔME・ÉTOILE・CHÂTELET
B1F
Banquet Room - Medium
VENDÔME・
ÉTOILE・CHÂTELET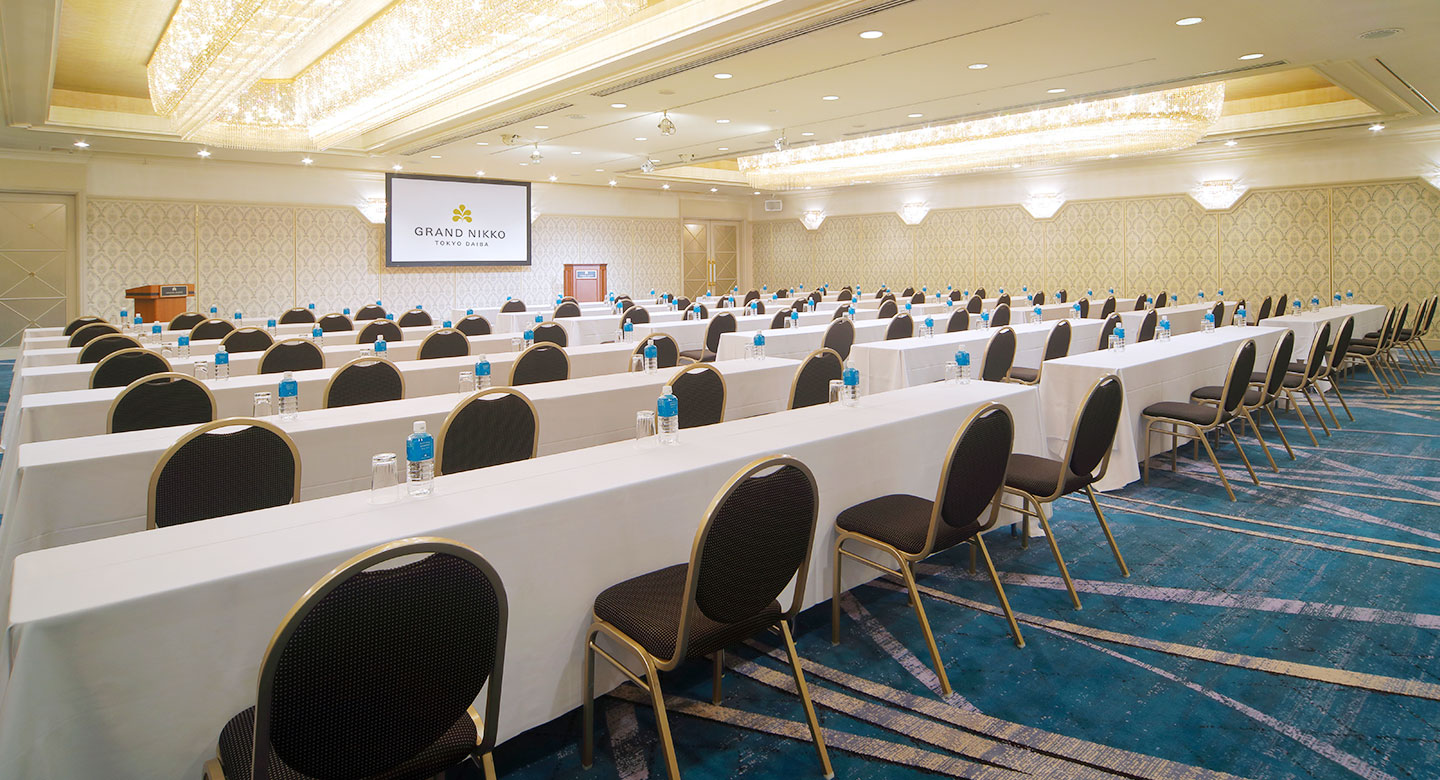 VENDÔME
ÉTOILE
CHÂTELET
Offering lavish hospitality in a refined setting.
There are three types of medium banquet rooms that has the atmosphere
of a public square in France and are even named after them.
These venues are square and are easy to use,
meeting various requests for parties and conferences.
SAMPLE LAYOUT
*The layout considers social distancing.
Theater/U-Style/
Square Style

School/Buffet/
Banquet Rounds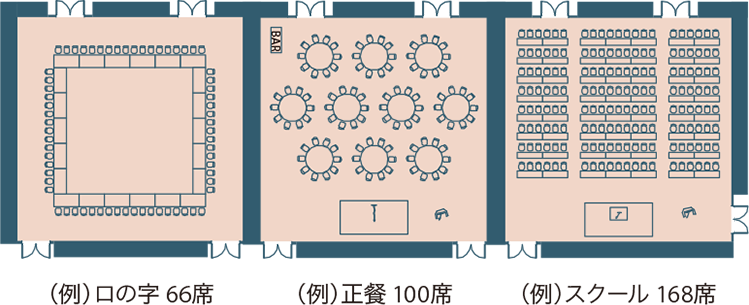 EQUIPMENT COMPARISON CHART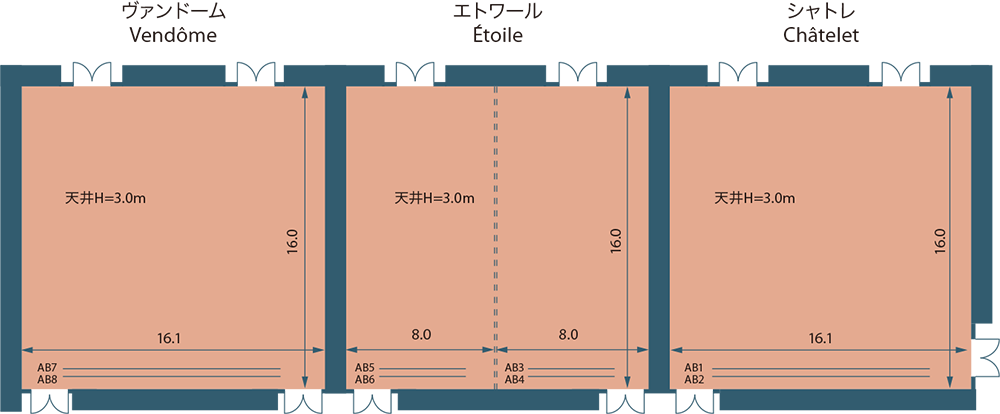 *The occupancy limit considers social distancing.
*Please browse through horizontal scrolling.
Effective Area
Ceiling height
Maximum Capacity
m2
m
Banquet
Rounds
(1 table for 6 people)
Buffet
School
Theater
Square
Style
U-Style
Vendôme
260
3
48
50
45~63
70~80
24
18
Étoile
260
3
48
50
45~63
70~80
24
18
Châtelet
260
3
48
50
45~63
70~80
24
18