Another Dimension,
Another Tokyo.
Beyond the Rainbow Bridge is another world away from everyday life.
With the water shimmering in the sunshine
and the blue,
clean wind, this is where special moments to lift your spirits begin.
A breathtaking panorama that makes it feel like you are looking from the sky.
Beyond the sea breathes the expressive Tokyo that can only be seen here.
Look down and you'll find a fascinating city that will tickle your curiosity.
Grand Nikko Tokyo Daiba
We value the sense of space brought about by the light and the water,
and the idea of "a happy moment with a smile brought about by a sunny feeling."
We will give you a joyful experience that will melt your heart.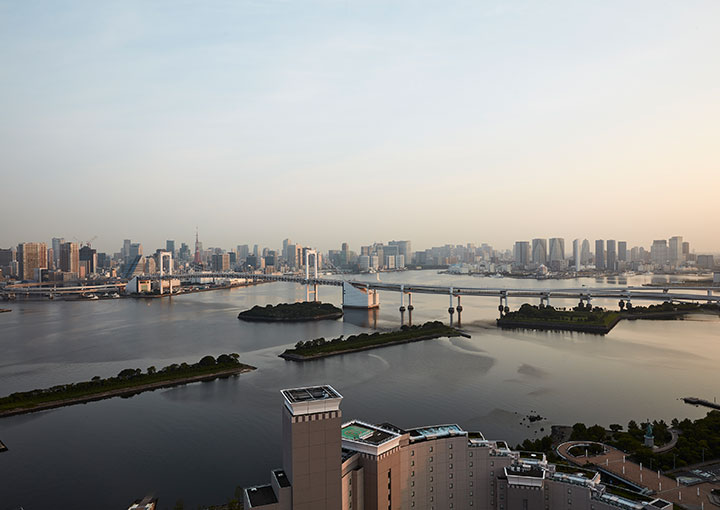 Enjoy the view
of Tokyo's Odaiba
that stretches in front of you
STAY
The elegance, serenity, and the constantly changing views,
which the hotel takes pride in, will unleash your heart even more.
Guestrooms range from high-grade to regular-type,
and are available in a wide range of ways to meet the guests' needs.
Experience the highest level of relaxation for yourself and your loved ones.
9 fascinating restaurants
RESTAURANT
"Another Dimension, Another Tokyo," the restaurant floor on the top floor,
the 30th floor, offers three restaurants with different styles.
We promise you a luxurious moment to enjoy your meal while looking at the scenery of Tokyo.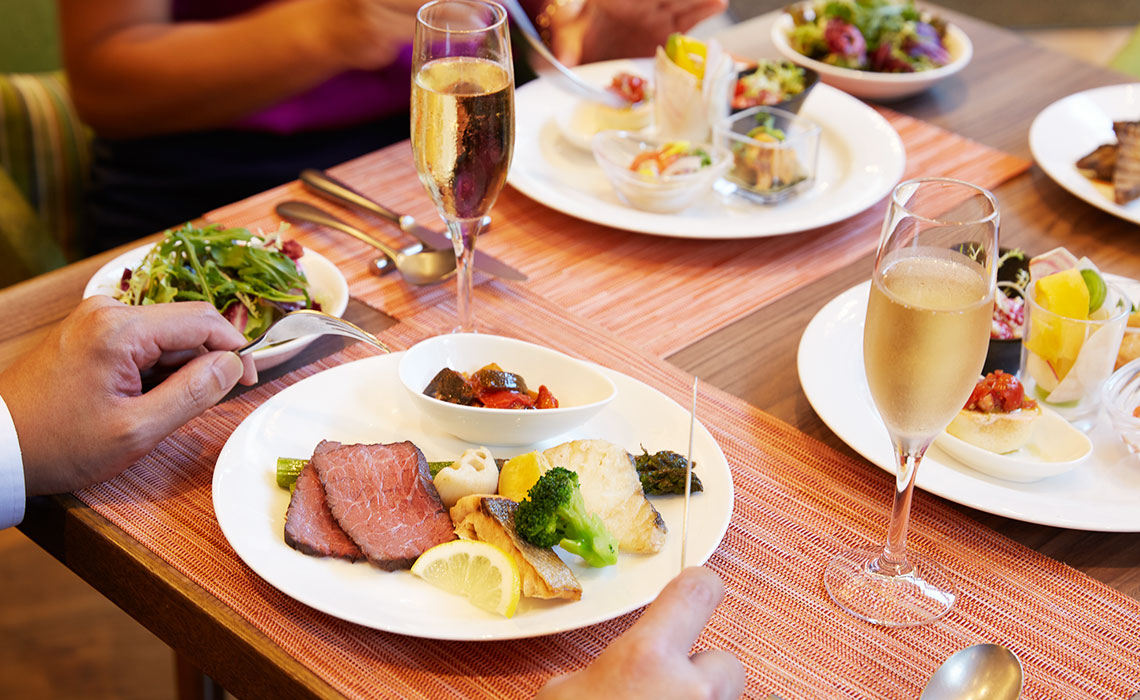 Other than these, from casual buffet-style restaurants filled with Odaiba's resort vibe, to cafes where you can enjoy a moment in the afternoon, and dinner parties where you can entertain your loved ones.
We have a wide variety of restaurants that will make every occasion profoundly memorable.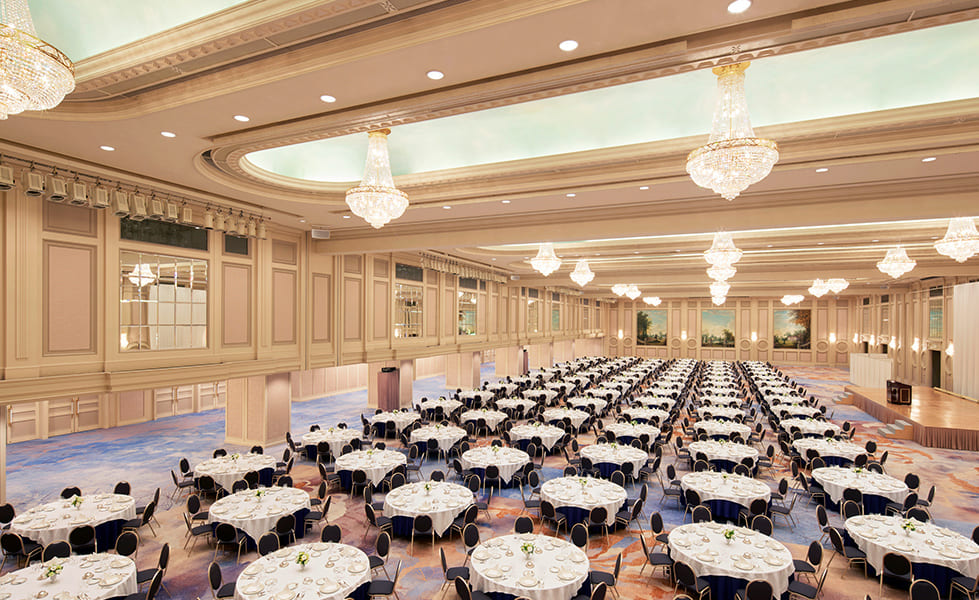 17 large and small banquet halls to respond to diverse gatherings and requests
BANQUET
Beginning with "Palais Royal," a magnificent banquet hall that looks like a ballroom, we have many large and small banquet rooms available.
We propose venues that meet the needs of our guests, such as receptions and parties.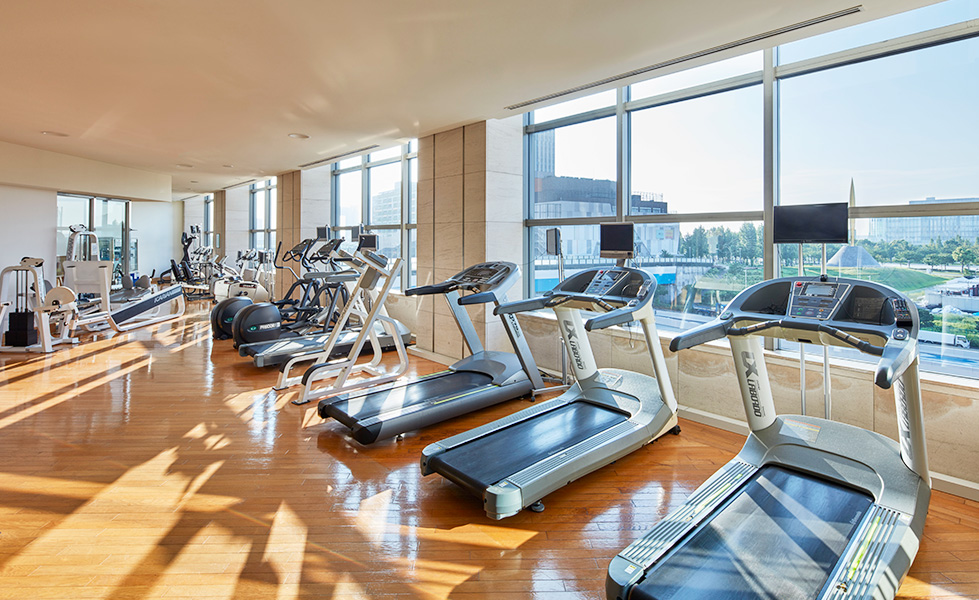 Take care of your heart and body in Odaiba,
a city where the sea and the sky meet.
FITNESS
Le CLUB is members-only fitness club that is better than the others, where quality times passes.
A variety of programs are available, from private lessons to relaxation care. Staying guests can also use the facility.