Teppanyaki Icho
RESTAURANT & BAR
Breakfast
Lunch
Teatime
Dinner
Private room
Revel in the seasonal ingredients and sceneries of Japan with
"techniques" that bring out the original flavors of ingredients to the maximum.
On the counter where you can see Tokyo,
we will serve you a variety of ingredients that will let you taste the changing seasons in Japan,
and the Kumamoto Prefecture-produced premium Japanese black beef, "Waoh."
In order to maximize the natural flavors of the ingredients,
the chefs have prepared a variety of condiments that offer a sense of new possibilities,
in addition to special seasonings.
Enjoy selected ingredients in teppanyaki, which is given a gorgeous finish by the expert hands of the chefs.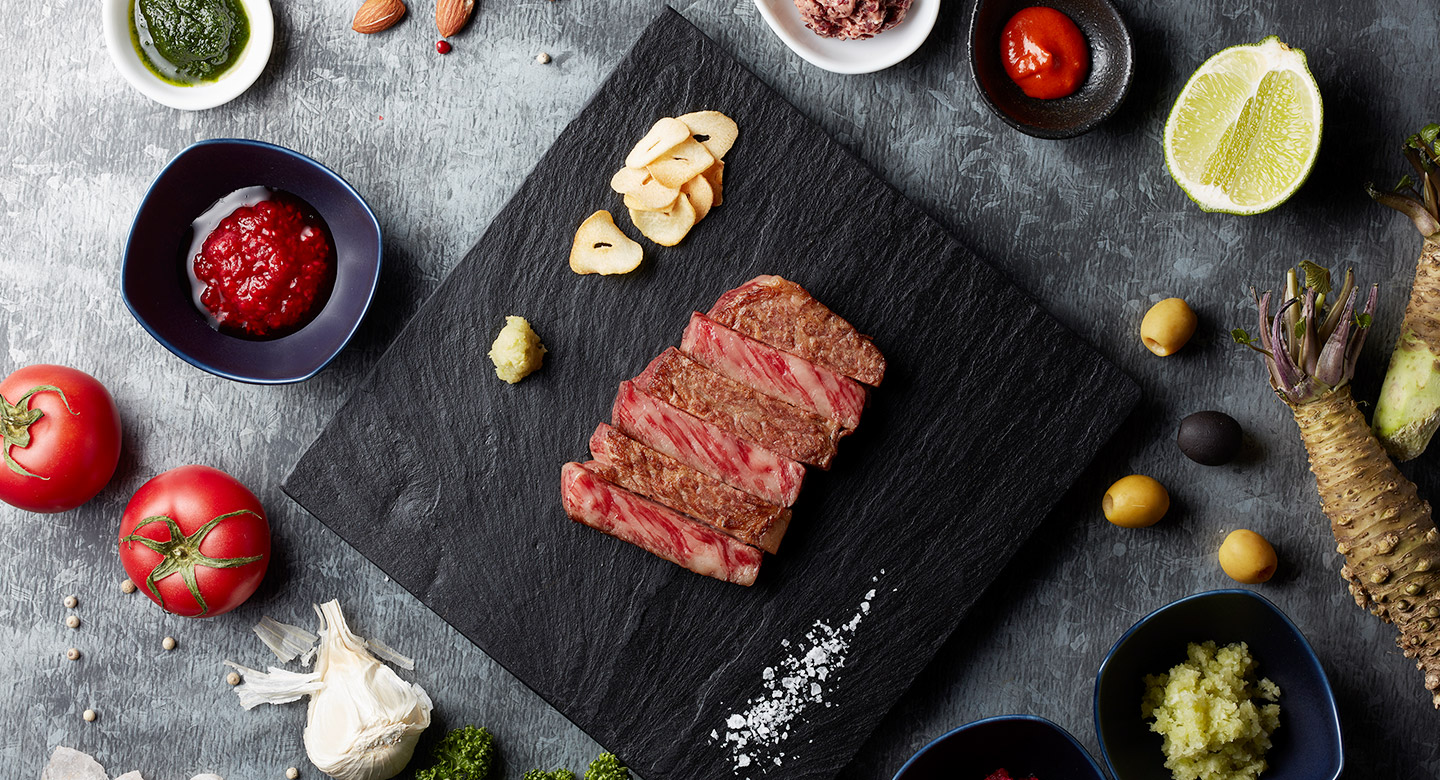 POINT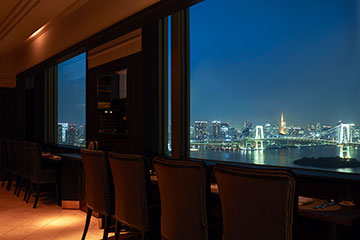 Be entranced bythe landscape of Odaiba,Tokyo that you can seefrom 100 meters above the ground
Enjoy the view of the Tokyo Bay Area from inside the restaurant with a stately atmosphere that is unique to the top floor.
Spend a luxurious moment in a space where time passes slowly.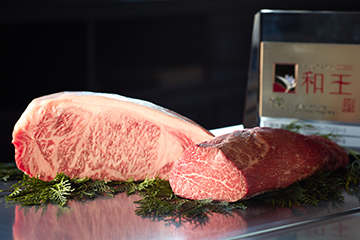 Premium Kumamoto Japaneseblack beef, "Waoh"
In the Kanto region, Kumamoto Prefecture's premium Waoh Japanese black beef, a rare brand, is used as the main ingredient of all courses with an emphasis on "meat," which is the main ingredient in teppanyaki. You can enjoy the melt-in-your-mouth meat and its soft and mellow taste.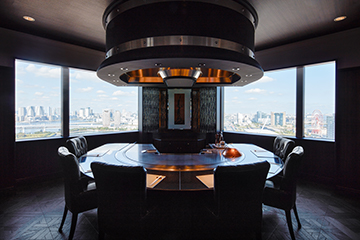 Private rooms thatcan be selected accordingto the occasion
The U-shaped "Counter Private Room" arranged to surround the iron plate at the center, and the conversation-oriented ""Chef's Table"" arranged with three seats each on both sides of the table.
Two types of private rooms are available depending on the purpose and number of people.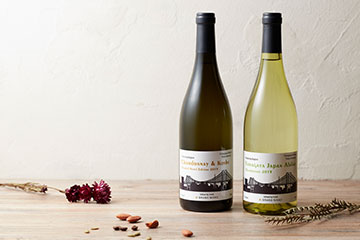 Private wine
An original wine created with the hotel staff involved in every wine-making process such as juicing, bottling, and labelling. Enjoy its marriage with teppanyaki.
lunch

LUNCH

You can enjoy the melty meat quality and soft and mellow taste of the Japanese black beef premium "Wao" produced in Kumamoto prefecture.

dinner

DINNER

Enjoy the beautiful view of Tokyo from 100 meters above the ground, as well as the chef's immersive performance and the special teppanyaki that brings out the original taste of the ingredients.

Private room

PRIVATE ROOM

Along with the view of the Bay Area, we will cook carefully selected ingredients such as the finest steaks and fresh seafood in front of you. Please use it for business such as family celebrations and entertainment on anniversaries.
RESERVATION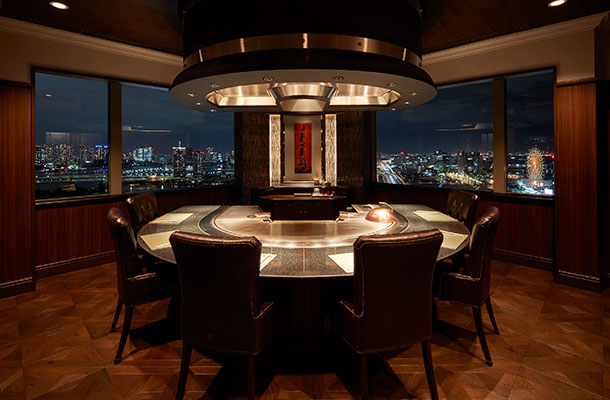 Counter private room
Chef's Table
Along with the scenery of Odaiba and the Bay Area, the highest grade of steaks, fresh seafood, and other carefully selected ingredients will be cooked in front of your eyes.
Please be sure to use it for family celebrations and anniversaries, as well as for business such as entertaining clients.
Number of users
Chef's Table:4~6 people
Counter private room:4~8 people
Rates
¥13,000
Contact
Tel:+81-3-5500-4550
Restaurant reservation (10:00-18:00)
INFORMATION
Restaurant
Teppanyaki Icho
Genre
Teppanyaki,Steak,Japanese food
Business Hours

Lunch

11:30 - 14:30 (L.O.)

Dinner

Weekdays & Sundays 17:30-20:30 (L.O.)
Saturdays and December. 22 17:30-21:00 (L.O.)
December. 23-25, December. 31-January. 2 17:00-21:00(L.O.)
January 3, 17:00 - 20:30 (L.O.)

Regular holiday
Thursday(Excluding public holidays)
*Open on December 21, 28 and January 4
Floor / Seats
30F / 34seats(2 private rooms)
All seats non-smoking
Phone Number
Tel: +81-3-5500-4550
Restaurant reservation 10:00~18:00

Average Budget
(Per Person)
Lunch ¥10,000 - ¥16,000 /
Dinner ¥20,000 - ¥45,000
Credit Card
Mobile
(QR code)
Payments
Electronic
Money
Dress Code
We ask guests to refrain from visiting the restaurant in tank tops and flip-flops.
Others
* Taxes and service charge are included in the prices listed.
LIST